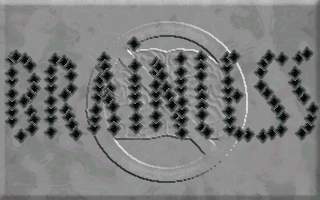 Brainless is my best creation, in my humble opinion. It is a shooter, for those who like to press repeatly shooting button, like Metal Slug, or Contra, for those who knows it. You are an overtrained warrior, who fight a whole army of badguy, and big bosses of course. Don't worry a short story will be here too.it is a 100 % arcade game, which will help you to fell no longer stressed, afetr an hard day of work. This game, which is really fun, is also very violent, and quite gore, so it is not a suitable game for everybody.
This is a totally original game, which graphims are all made by me. It was made with The Games Factory and Multimedia Fusion.
This is only a demo, the game is still "under construction".
It features the first mission (which mean 2-3 levels plus boss) for 1 or 2 player (on the same computer).
You may encounter bugs, if you do so, please report them to me.
This game requires Windows, a graphics card that can do 320*200 in 16 millions of colors (which means 99.99 % of computers), and also a quite fast processor to run (it is perfect with a 500 mhz, So it is on a 400 mhz, with some slowdown when there is too much ennemies).
To play it, just unzip in a directory of your choice then launch "Brainlesslaucher" or "Brainlesslauncher.exe".
Remember to read the file "Readme.txt".
Enjoy !
If you liked it, please click here to vote for Brainless :